5 Recent
Transactions
Contract
Date
Price
($)
Area
(sqft)
Price
($psf)
Sep 2018
900,000
883
1,020
Sep 2018
1,300,000
1,076
1,208
Sep 2018
918,000
883
1,040
Jul 2018
700,000
646
1,084
Jul 2018
1,033,000
904
1,142
The Greenwich

A HOME AND AN INVESTMENT

The Greenwich, an elegant 319-unit low-rise condominium nestled in the verdant corner of Seletar and Yio Chu Kang roads, is designed to leverage on the developments taking place in the Seletar Aerospace Park.
Residences in The Greenwich range from 1-bedroom to 3-bedroom and all come with high ceilings. Residences on level one have attractive ceiling heights ranging from 4.25 to 4.75 meters (except bathrooms) and on level two to five, the ceiling height in each unit range from 2.85 to 3.35 meters. The lovely condominium comes with a wide range of recreational facilities.

For added convenience, there is a 45,000 sq.ft retail podium, Greenwich V, next door. Greenwich V offers residents a variety of F&B outlets, shopping and lifestyle services including Cold Storage, Guardian, 7-Eleven, Kopitiam, Paradise Inn, Coffee Bean & Tea Leaf, and Toastbox. The retail outlets are fully leased.
Nearby, Punggol Waterway will provide an attractive and vibrant community space for those living in the area. Complimentary shuttle bus services* to Ang Mo Kio and Yio Chu Kang MRT stations, and Fernvale LRT station are available.
*Subject to changes without prior notice.

DEVELOPER: FAR EAST SQUARE PTE. LTD. (197900985M) LICENCE NO.: C0655 TENURE: LEASEHOLD 99 YEARS COMMENCING FROM 21 DECEMBER 2009 LOT & MUKIM NO.: LOT 17047L OF MK 18 BP NO.: A0779-00914-2009-BP01 DATED 26 MAY 2010 EXPECTED TOP DATE: 31 DECEMBER 2015 EXPECTED DATE OF LEGAL COMPLETION: 31 DECEMBER 2018
Details
---
Gym
Steam Room
Two Pools - 40m & 50m
Children's Pool
Hydrotherapy Pool
Sun Lounging Deck
Pool Deck
Dining Pavilion
Children's Play Area
Properties
For Sale
2 bed Room High Ceiling @ Greenwich for Sale
Posted on 18 November, 2018
by MR Sky Xue


+65 - 9012XXXX

+65 - 90127186
SGD 1,050,000 ($1,162 psf) (Negotiable)
Posted on 18 November, 2018
by MR James Yang


+65 - 8688XXXX

+65 - 86880009
SGD 800,000 ($1,327 psf) (Negotiable)
Price reduce ! Serious seller
SGD 650,000 ($1,078 psf) (View to offer)
Built Year: 2014
Furnished: No
Posted on 18 November, 2018
by MR Desmond Tan


+65 - 9843XXXX

+65 - 98437767
SGD 799,000 ($1,325 psf) (Negotiable)
Quiet & serene environments
Posted on 18 November, 2018
by MR Bernard Ong


+65 - 9452XXXX

+65 - 94529933
SGD 1,988,888 ($1,348 psf) (Negotiable)
Properties
For Rent
Rare Solo For Rent With Mini Garden At Door Step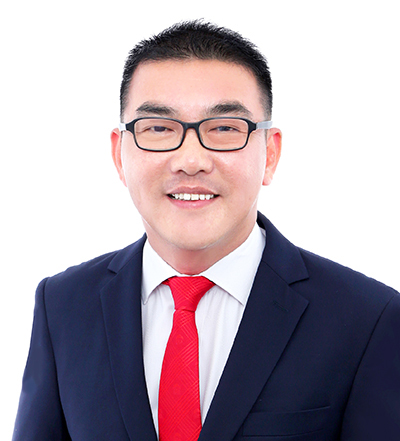 Posted on 12 November, 2018
by MR Sam Ang


+65 - 9757XXXX

+65 - 97572526
SGD 2,000 ($3 psf) (Negotiable)
Built Year: 2014
Furnished: Partial
Posted on 19 November, 2018
by MS Lai Yew Ling Michelle


+65 - 9489XXXX

+65 - 94895774
Built Year: 2014
Furnished: Yes
Posted on 14 November, 2018
by MR S.P.Lee


+65 - 8125XXXX

+65 - 81255855
SGD 2,000 ($3 psf) (Negotiable)