5 Recent
Transactions
Contract
Date
Price
($)
Area
(sqft)
Price
($psf)
Sep 2018
1,768,890
1,259
1,405
Aug 2018
1,380,000
883
1,563
Jul 2018
2,016,800
1,238
1,629
Jun 2018
1,820,000
1,119
1,626
Jun 2018
1,800,000
1,227
1,467
Nearby
Reflections At Keppel Bay
Reflections at Keppel Bay is the second phase of the residential development in the Keppel Bay waterfront precinct. Designed by world-renowned architect Daniel Libeskind, Reflections at Keppel Bay comprises a total of 1,129 luxurious waterfront condominium units housed in six glass towers of 24 storeys and 41 storeys as well as 11 blocks of 6- to 8-storey villa blocks. It offers choice units of 1- to 4-bedroom apartments and penthouses with sizes ranging from 700 sf to a super penthouse of 13,300 sf. The towers are topped with sky gardens on sloping roof lines. Sky bridges connect each pair of towers, providing pockets of open spaces high above the ground and platforms for appreciating the panoramic views of the sea and the lush surroundings. This iconic development features a sculpture-like clubhouse with a full range of recreational facilities to meet the lifestyle of discerning homeowners. Every detail and aspect of design will optimise interaction with the sea and the commanding views of its scenic surrounds including Mount Faber, Keppel Club Golf Course, Labrador Park, Sentosa Island and the integrated resort, and the city skyline. Homeowners of this exclusive development will enjoy 10 years of free membership and five years free subscription at Marina at Keppel Bay. Located on the privately owned Keppel Island and linked to the mainland by the iconic Keppel Bay Bridge, Marina at Keppel Bay features 168 berths which can accommodate boats ranging fromm 20 feet to mega yachts of more than 200 feet long. Members will enjoy lifestyle facilities that include a clubhouse with a member's lounge, gourmet restaurants, recreational amenities and leisure charter services to access neighbouring islands.
Details
---
Tennis Court
Reflecting Pool
Jacuzzi
Clubhouse
Swimming Pool
Children?s Pool
Gymnasium
Water Feature
BBQ Pavillion
Children?s Play Area
2-Bedrooms (73 - 94 sqm)
3-Bedrooms (151 - 172 sqm)
4-Bedrooms (238 - 246 sqm)
Properties
For Sale
Reflections 3 Bedroom Corner Villa Unit with Seaview for Sale
Posted on 16 November, 2018
by MR Eric Tay (Dip. Investment-Gold Medal)


+65 - 8118XXXX

+65 - 81188123
SGD 3,699,000 ($2,009 psf) (Negotiable)
Built Year: 2011
Furnished: Partial
Rare spacious unit Keppel Bay view!
Posted on 16 December, 2018
by Ms Jessie Tan


+65 - 9852XXXX

+65 - 98520848
SGD 2,300,000

($1,737 psf)
Codo 2.bedroom 904sq Reflections At Keppel Bay
Posted on 13 November, 2018
by MDM Eileen Lau


+65 - 9730XXXX

+65 - 97303681
SGD 2,000,000 ($2,212 psf) (View to offer)
Built Year: 2011
Furnished: Partial
THis is it..!!! Best choice unit with Stunning views...!!!
Posted on 21 October, 2018
by Lloyd Lim


+65 - 9386XXXX

+65 - 93860068
SGD 3,985,000

($1,879 psf)
Spacious Living Area with Full Marina Bay View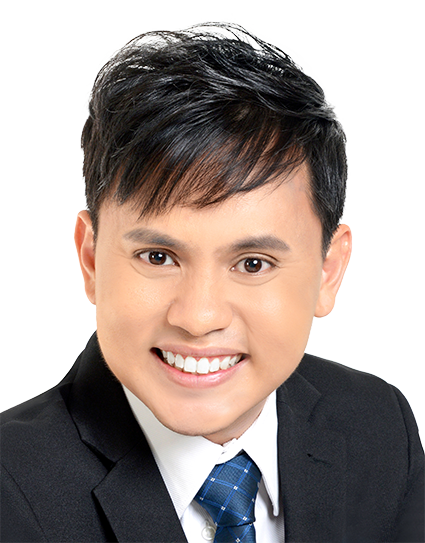 Posted on 29 October, 2018
by MR Alfred Chee


+65 - 9642XXXX

+65 - 96428496
SGD 3,215,370 ($1,757 psf) (Offers in Excess of)
Built Year: 2011
Furnished: Partial
Properties
For Rent
Enjoy berth view and greenery view
Posted on 16 November, 2018
by Ms Renee Ong


+65 - 9061XXXX

+65 - 90610882
SGD 4,500 ($4 psf) (Offers in Excess of)
Built Year: 2011
Furnished: Partial
Reflections 2 + Study With Partial Seaview for Rent
SGD 5,100 ($5 psf) (Negotiable)
ONE OF THE MOST PEACEFUL AND NICE GREENERY VIEW TOWER IN REFLECTION
Posted on 4 November, 2018
by MR Andy Cheng


+65 - 9227XXXX

+65 - 92272638
SGD 8,000 ($4 psf) (Negotiable)
Built Year: 2011
Furnished: Yes
Reflections at Keppel Villas for Rent
Posted on 16 November, 2018
by Ms SHELLEY HAN


+65 - 9675XXXX

+65 - 96757811
SGD 13,650 ($4 psf) (Negotiable)
Built Year: 2011
Furnished: Partial
2 rms Low floor unit that is Bright+Airy facing Greenery & near MRT
Posted on 16 November, 2018
by MS Patricia Sim


+65 - 9101XXXX

+65 - 91015266
SGD 4,200 ($5 psf) (View to offer)
Built Year: 2011
Furnished: Partial