5 Recent
Transactions
Contract
Date
Price
($)
Area
(sqft)
Price
($psf)
Mar 2018
1,000,000
484
2,064
Feb 2018
1,400,000
764
1,832
Dec 2017
1,385,000
689
2,010
Jan 2017
1,240,000
689
1,800
Apr 2015
1,305,000
689
1,894
Nearby
Dorsett Residences
Residents of Dorsett Residences can enjoy modern amenities & features while being nestled in the cultural district of Chinatown, at New Bridge Road. Accessibility and convenience is good due to the nearby amentities such as Outram MRT Interchange Station, food and beverage outlets and shopping areas. Hotel services such as telephone operator, housekeeping and wine cellar storage are available as well.
Details
---
Swimming Pool
Pool Deck
Jacuzzi
Water Feature
Reflective Pool
Landscape Roof Garden
Spa PoolGymnasium
Koi Pond
Outram MRT Station
Taxi Stand Point
1 bedroom: 484sqft, 668sqft
2 bedroom: 678sqft, 732sqft, 754sqft, 807sqft, 829sqft, 1012sqft, 1076sqft
2 bedroom + Study: 1206sqft, 1615sqft
Properties
For Sale
Posted on 8 November, 2018
by Mr Daniel Poh


+65 - 8828XXXX

+65 - 88289985
SGD 1,500,000 ($2,177 psf) (Negotiable)
Built Year: 2013
Furnished: Yes
Dorsett Residences 1 bedder for Sale !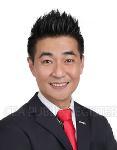 Posted on 14 December, 2018
by Mr Raymond Neo


+65 - 9369XXXX

+65 - 93699916
SGD 1,200,000 ($2,479 psf) (Negotiable)
Built Year: 2013
Furnished: Yes
Walk to Outram EW & TE line, China Town shopping & Pearl's Hill City P
Posted on 14 December, 2018
by Mr Collin Khwang


+65 - 9643XXXX

+65 - 96437676
SGD 1,500,000

($2,177 psf)
Built Year: 2013
Furnished: Yes
Don't Miss it... View to Appreciate : Call 9788 4142
Posted on 14 December, 2018
by MR Som Giri


+65 - 9788XXXX

+65 - 97884142
SGD 1,200,000

($2,479 psf)
Built Year: 2013
Furnished: Partial
Call Bryan @ 82002024, Good Potential, Good Yield
Posted on 13 December, 2018
by Mr Bryan Koh Z L


+65 - 8200XXXX

+65 - 82002024
SGD 1,180,000 ($2,438 psf) (Negotiable)
Built Year: 2013
Furnished: Yes
Properties
For Room Rental
Posted on 14 December, 2018
by MR James Yang


+65 - 8688XXXX

+65 - 86880009
Built Year: 2013
Furnished: Yes