5 Recent
Transactions
Contract
Date
Price
($)
Area
(sqft)
Price
($psf)
Feb 2018
1,300,000
603
2,157
Feb 2018
1,210,000
527
2,294
Nov 2017
1,260,000
603
2,090
Oct 2017
1,650,000
861
1,916
Oct 2017
1,200,000
527
2,275
A NEW ALTITUDE IN CITY LIVING At 250 metres, Altez brings a new perspective to the term `high-life?.
This tallest residential development in Tanjong Pagar area offers panoramic views of the sea and the city.
Altez draws in and celebrates the energy of the city, yet at the same time creates an oasis of calm when you leave the city behind. Located only a stone?s throw away from Tanjong Pagar MRT Station, Altez is a short walk from an array of dining and entertainment hotspots, offices and the vibrant Chinatown.
In addition, Altez is also close to both the integrated resorts, Resorts World Sentosa and Marina Bay Sands. Here at Altez, you?ll work, play and live in the heart of Singapore?s business district. Residences at Altez are located from Level 10. Exquisitely designed, they range from 1-bedroom lofts, 2-and 3-bedroom lofts, to penthouses. This is city living as it is meant to be.
DEVELOPER: BISHAN PROPERTIES PTE LTD CO REGISTRATION: 199605460C DEVELOPER?S LICENCE: C0594 LAND DESCRIPTION: LOT 747M OF TS 3 AT ENGGOR STREET TENURE: 99 YEARS LEASEHOLD COMMENCING FROM 6 FEBRUARY 2008 BP NO.: A1286-00001-2008-BP01 DATED 13.01.2010 AND A12869-00001-2008-BP02 DATED 07.09.2010 EXPECTED TOP DATE: 31 DECEMBER 2015 EXPECTED DATE OF LEGAL COMPLETION: 31 DECEMBER 2018
Details
---
50m Lap Pool
Water Fall Feature Pool
Cascading Water Wall
Sun Lounging Deck
Gymnasium
Children's Fitness Zone
Aerobics & Fitness Terrace
Basketball Half Court
Tennis Court
Relaxation Pool
Children's Play Pool
Hydrotherapy Spa Pool
Jacuzzi Seats
Sun Lounging Deck
Pool Cabana
Outdoor Lounge
Children's Play Zone
Tennis Viewing Deck
The Creek
Waterside Deck
Outdoor Picnic Terrace
Plaza Terrace
Boulevard
Water Feature
Tai-Chi Deck
Terrace
Outdoor Amphitheatre
Landscape Seating
City Lounge
Garden Sanctuary
Foot Reflexology
Elemental Spa
Landscape Feature Seat
Heated Spa Pool
Dining Pavilion
Dining Terrace
Aromatic Garden
Outdoor "Theatre"
Chill Out Lounge
Cascading Water Feature
Properties
For Sale
Posted on 3 May, 2018
by Gilbert Tiew


+65 - 9790XXXX

+65 - 97908644
SGD 1,320,000 ($2,189 psf) (Negotiable)
Built Year: 2014
Furnished: Yes
SGD 1,900,000 ($2,209 psf) (Negotiable)
Altez Penthouse Living Life at the Peak
Posted on 4 May, 2018
by Vincent Low


+65 - 9379XXXX

+65 - 93799993
SGD 12,888,888

($2,913 psf)
enjoy sea view and central location
Posted on 4 May, 2018
by Merry Tjandra


+65 - 9181XXXX

+65 - 91815424
SGD 1,720,000 ($1,995 psf) (Negotiable)
Built Year: 2014
Furnished: Partial
High floor 2 bedroom Altezz for SALE
SGD 2,850,000 ($2,430 psf) (Negotiable)
Properties
For Rent
Mins walk to Tanjong Pagar MRT. Connected to ICON Village. CBD area
Posted on 23 May, 2018
by Josephine Lee


+65 - 8686XXXX

+65 - 86865645
SGD 5,800 ($7 psf) (Negotiable)
Built Year: 2014
Furnished: Partial
3 + Utility for immediate rental. No agent fees!
Posted on 17 May, 2018
by Janice Poh


+65 - 8110XXXX

+65 - 81108880
SGD 8,900 ($5 psf) (Negotiable)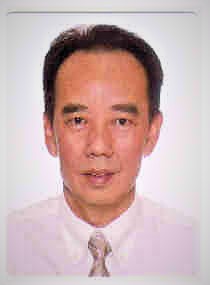 Posted on 14 May, 2018
by Steven Poh


+65 - 9829XXXX

+65 - 98291322
SGD 8,900 ($6 psf) (Negotiable)
Posted on 11 May, 2018
by Gelene Ong


+65 - 9011XXXX

+65 - 90110080
Built Year: 2014
Furnished: Yes
Posted on 11 May, 2018
by Gelene Ong


+65 - 9011XXXX

+65 - 90110080
Built Year: 2014
Furnished: Partial