5 Recent
Transactions
Contract
Date
Price
($)
Area
(sqft)
Price
($psf)
Jun 2018
1,750,000
818
2,139
Apr 2018
3,890,000
2,691
1,446
Apr 2018
3,750,000
1,733
2,164
Apr 2018
1,750,000
818
2,139
Mar 2018
3,550,000
1,733
2,048
Alba

Offers panoramic city view of Marina Bay.

There's always something more to discover about Alba

The city belongs to you at Alba ? a limited collection of bespoke residences in the heart of prestigious Orchard Road. There's always something more to discover about Alba.

Alba is an architectural masterpiece created by Bernardo Fort-Brescia of award-winning US design firm Arquitectonica. A luxurious 50-unit freehold condominium that is poised to become the new icon of the city, every aspect of Alba is crafted with exquisite attention to detail. Its distinctive 3-unit per floor Y-shaped layout plan provides each unit with greater living space and exclusivity.

Strategically located at Cairnhill Rise in the prime district 9, Alba offers the most enviable address. Orchard Road, the World?s longest shopping street is a mere 5-minute stroll from Alba. It is also in close proximity to the upcoming Orchard MRT station along the Thomson Line (due to be completed in 2021).

Personalised services from the Inessence Concierge team will complete your rich experience. Please call 62258808 for a personal private viewing at the new Alba sales gallery at 1 River Valley Road (Next to AA Centre).

For enquiries, call 6225 8808

No. 8 Cairnhill Rise
Hotline Hrs: 8.30am - 8.30pm
Showflat Hours: 10.00am - 7.00pm
Showflat Add: 334 River Valley Road

DEVELOPER: FAR EAST ORGANIZATION CENTRE PTE LTD(197001007E) DEVELOPER?S LICENCE NO.: B1442 LEGAL DESCRIPTION OF LAND: LOTS 722V AND 1137X TS 27 AT CAIRNHILL RISE TENURE: FREEHOLD BP NO.: A1400-00518-2007-BP01 DATED 15.01.2009 A1400-00518-2007-BP02 DATED 17.08.2009 EXPECTED TOP DATE: 31 DEC 2015 EXPECTED LEGAL COMPLETION: 31 DEC 2018


Details
---
Water Feature Pool
Dining Pod
Main Swimming Pool
Spa Pool
Water Garden Feature
Sun Bathing Deck
Children's Pool
Children's Splash Play Area
Dining Pavilion
Children's Play Area
Gymnasium
Lounge Deck
Properties
For Sale
Posted on 25 April, 2019
by MR Henry Lim (MBA, EXPERT-srx)


+65 - 9233XXXX

+65 - 92332402
SGD 8,174,850 ($3,550 psf) (Guide Price)
SGD 5,943,630

($3,120 psf)
Developer Appointed Sales Team! Call Henry @ 92332402
Posted on 25 April, 2019
by MS Tina Lee


+65 - 9674XXXX

+65 - 96741845
SGD 8,430,790 ($3,661 psf) (Guide Price)
SGD 6,703,377

($2,911 psf)
Posted on 25 April, 2019
by MR Henry Lim (MBA, EXPERT-srx)


+65 - 9233XXXX

+65 - 92332402
SGD 8,430,790 ($3,661 psf) (Guide Price)
Properties
For Rent
Alba High End Luxury Condo
Built Year: 2015
Furnished: Partial
Spacious Apt @ Cairnhill Rise, Immediate.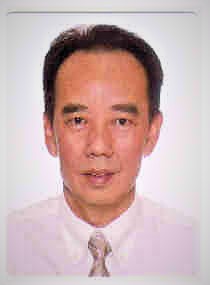 Posted on 17 April, 2019
by MR Steven Poh - [ Keo ]


+65 - 9829XXXX

+65 - 98291322
SGD 10,300 ($5 psf) (Negotiable)
Built Year: 2015
Furnished: Partial
Showcasing you the finest, 3 bedder luxury Condo for rent near orchard
Posted on 15 April, 2019
by MR Steven Ling


+65 - 8322XXXX

+65 - 83228882
SGD 12,400 ($5 psf) (Negotiable)
Posted on 25 April, 2019
by Mr Ng Djoni


+65 - 8198XXXX

+65 - 81989989
SGD 8,900 ($5 psf) (Negotiable)
Convenient location in town area